EVERETT FIRE DEPARTMENT HONOR GUARD
EVERETT FIRE DEPARTMENT HONOR GUARD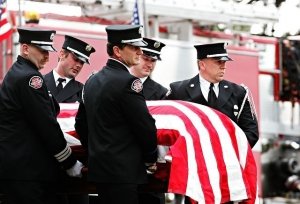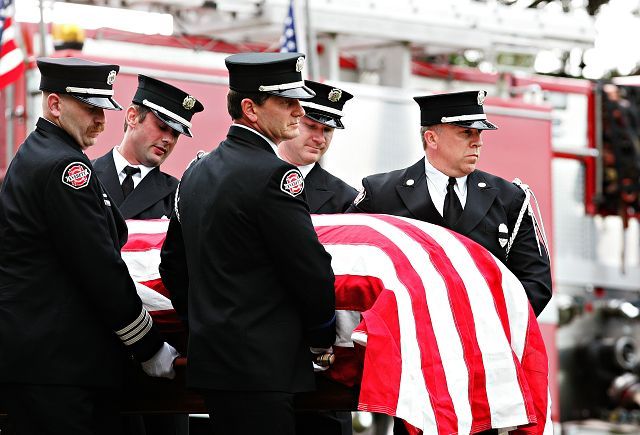 To be an Honor Guard member, the fire fighter must show dedication, patience, hard work and excellent military bearing. The Everett Fire Department Honor Guard is made up of a dedicated group of men. The Honor Guard demonstrates their dedication to the fire service through pride, honor and professionalism. They are dedicating to honoring all that serve or have served our noble profession.
They request to be members and freely volunteer their time, offering to assist someone else during their time of need, while taking time out of their personal life to show their respect and admiration.
The dress uniform, in which they wear, is intended to be an example of the respect, honor and dedication of all Everett Fire Fighters past and present. Once dressed in this uniform the Honor Guard member(s) will as always, show the ultimate respect to the families that are in a state of mourning or respect to our Nations Colors.
The Everett Fire Department Honor Guard participates in; parades, performing opening ceremonies for activities and events, promotion ceremonies, retirement ceremonies, and serves as ambassadors to the Fire Family. It is also to ensure that every member of the Everett Fire Department, both active, and retired, will have the option of an Everett Fire Department Honor Guard present at his or her funeral service.
To contact the Honor Guard: John Buban
CONTACT US
Everett Firefighters Union
PO BOX 616
Everett, WA. 98206
360-840-4872